2019 January Benefit Payment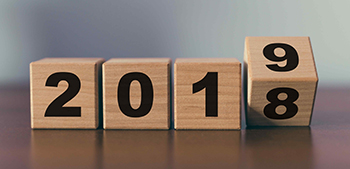 If you receive monthly benefits from PBGC through direct deposit, you may have noticed that your payment is deposited early when the first of the month falls on a weekend or federal holiday. January is the exception. For tax purposes, your January payment must not be distributed in 2018.
January 2019 payments made electronically will be deposited on Wednesday, January 2, 2019. Benefits payments made by check will be mailed on Thursday, December 27, 2018.
Please allow up to seven business days to receive your check via mail. 

For your convenience, here are the 2019 printer-friendly PDFs for Direct Deposit Payment Dates and the Check Mail Dates.