Multiemployer 5-Year Report
Read about PBGC's multiemployer likely revenue needs for the next ten and twenty years in our Multiemployer Five-Year Report. These reports discuss the amount of premium revenue needed so PBGC's multiemployer program can continue to provide financial assistance to plans when they run out of money. They are periodically issued under Title IV of the Employee Retirement Income Security Act (ERISA).
Effect of Varying Premium Levels on
Projected Multiemployer Program Financial Condition
Current-Law Guarantee Levels
Assuming no Future Suspensions or Partitions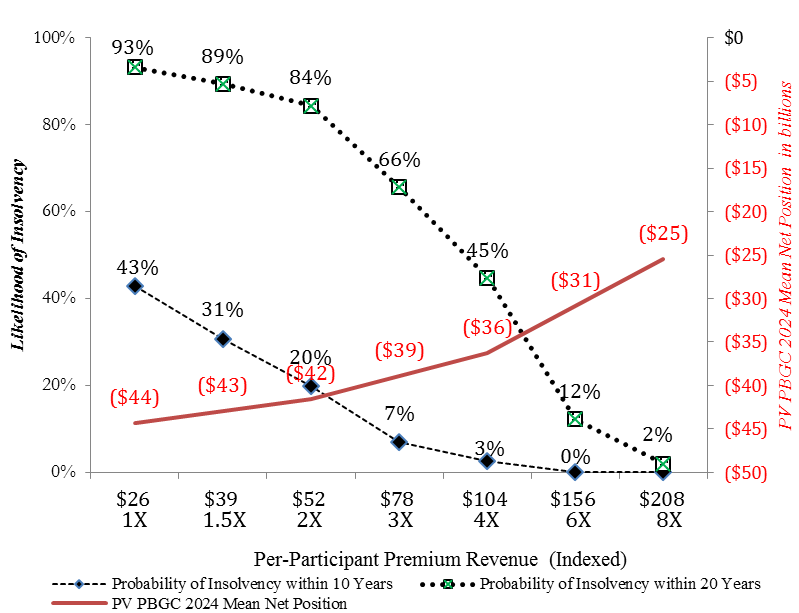 Prior Reports
As shown in this report, PBGC's multiemployer fund remains at risk of running out of money within ten years and is likely to run out within 20 years. The report shows how additional revenues lower those risks.
The Pension Insurance Modeling System (PIMS) is the modeling system that PBGC uses to estimate the future of the single-employer and multiemployer PBGC programs. It is also used to model the U.S. private pension system.