A MESSAGE FROM OUR ACTING DIRECTOR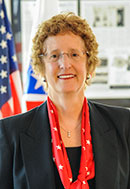 The Pension Benefit Guaranty Corporation (PBGC) reached its 40th year in September. As PBGC heads into its fifth decade, the nation's retirement landscape has changed. Nevertheless a strong and effective PBGC remains more important than ever.
We have been charged with a critical responsibility to provide a safety net for people whose pensions have failed. PBGC earns their trust by providing first rate customer service and maintaining high standards of stewardship and accountability.
PBGC insures the benefits for more than 41 million workers and retirees. During the past 12 months, we became responsible for an additional 97 trusteed single-employer plans with about 53,000 participants. The agency began providing financial assistance to 9 newly insolvent multiemployer plans with about 4,300 people. We oversee the investment of about $80 billion in assets. And this year, PBGC attained its 22nd consecutive unmodified financial statement audit opinion.
We take seriously the role that we have in the personal economies of the families of the participants we serve and in the economies of the communities in which they reside. When the agency takes on a new plan, PBGC works hard to ensure that no participant ever misses a payment.
We also recognize our responsibility to respond to the needs of plan sponsors. An employer's decision to offer a pension plan is voluntary. PBGC continues to ease regulatory burdens where appropriate to make plan sponsorship less complicated and to encourage companies to provide lifetime income for their workers and retirees.
This year, for example, PBGC eliminated the need for large plans to calculate and pay premiums more than once a year. We also gave small plans additional time to calculate their variable-rate premium. Finally, we announced regulatory changes that reduce administrative costs and preserve assets for certain multiemployer plans.
However, there is still much to do.
The deficit in our multiemployer program has increased dramatically because of ongoing financial challenges in a minority of multiemployer plans. PBGC insures about 1,400 multiemployer plans covering more than 10 million people. Plans covering over 1 million participants are substantially underfunded and without legislative changes, many of these plans are likely to fail. The program's increased deficit is largely due to the expected insolvency of additional multiemployer plans within the next decade. When the program becomes insolvent, PBGC will be unable to provide financial assistance to pay guaranteed benefits for insolvent plans.
PBGC is proud of its record of paying new participants their estimated benefits immediately after a plan fails. However, there is a backlog of final benefit determination letters particularly for large and complex plans. Addressing this issue is one of PBGC's highest priorities.
In 1974, President Ford signed into law the bill that created PBGC. Much has changed since then. What remains the same is our passion and commitment to protect and preserve pension benefits for the nation's workers, retirees and their families.

Alice C Maroni
Acting Director
November 17, 2014