Timing of 2017 New Year's Holiday Will Have Impact on Pension Payments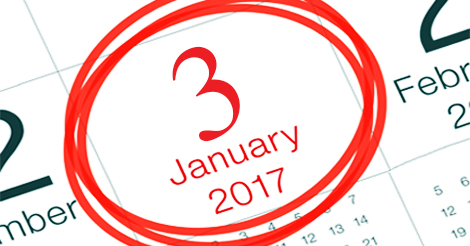 Since January 1, 2017 falls on a Sunday and January 2, 2017 is an observed Federal holiday, participants will not receive a pension benefit by direct deposit until January 3, 2017. Paper checks, mailed before the first of the month, should arrive by January 10, 2017. If you have not received a check by this date, please call us at 1-800-400-7242 or visit our Contact Us page for other options. 
Want to receive future payments more quickly? Direct Deposit is the most secure and fastest way to receive your payment, and your funds are always available on payday. Visit our Payments page for more information, or view the upcoming electronic direct deposit dates. To learn more or sign up for direct deposit, please visit MyPBA or call 1-800-400-7242.
Tips:
Did you know you may be eligible to receive a Health Coverage Tax Credit (HCTC) that can pay a portion of your health care premiums? Find out more information and sign up for updates at PBGC's HCTC webpage.
PBGC's blog Retirement Matters helps keep you up to date on how we're working to serve you, enhance retirement security, and preserve the pension insurance system. Sign up on the Retirement Matters webpage.